"Project portfolio risk management: Learn the key tenets" on TechTarget | CIO, January 18, 2023.
What is project portfolio risk management and why is it important?
Project portfolio risk management helps ensure that organizations are taking advantage of opportunities and managing risks in a holistic manner. While software is necessary to ensure the right processes and practices are in place, organizations moving to a portfolio risk management approach must start by updating their internal processes and making certain that they have the right people in place to balance risk across the overall portfolio.
Portfolio risk management applies risk management principles to ensure organizations achieve the strategic goals of their project investment decisions.
"Risk management is dealing with uncertainty," Zucker said. "Project portfolio risk management is the ongoing practice of identifying and responding to threats and opportunities. The methods are similar to project risk management but should be focused on items that threaten [the ability] to achieve the business priorities."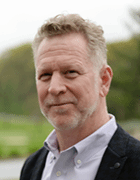 The project portfolio risk management process should involve the following steps:
Identify risks.
Analyze them.
Recommend actions.
Provide a means for monitoring and controlling the risks.
How to develop a project portfolio risk management plan
Before creating the project portfolio management plan, an organization should have a portfolio charter that describes the portfolio's current and future state, its objectives, intended outcomes, key stakeholders, critical constraints and considerations.
What is project portfolio management?
Project portfolio management (PPM) is a formal approach to prioritizing, analyzing and managing projects underway across the enterprise.
Alan Zucker, founding principal of consulting and training company Project Management Essentials, defines PPM as all the projects and programs within a portfolio. The discipline is built on a set of guidelines and practices that help companies select projects that are strategically aligned to company goals and provide oversight and governance to the portfolio of projects.